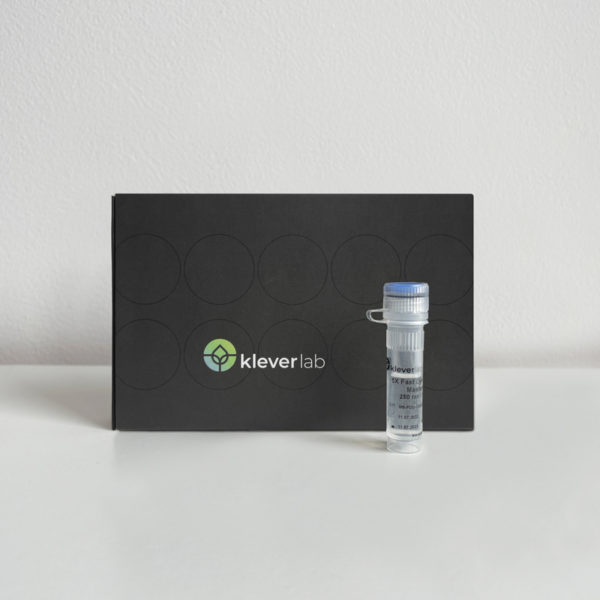 Magnetic Beads ExtraMag (25 mg/ml)
45€ - 195€ *Net price
Magnetic beads for DNA/RNA extraction and purification.
Request for bulk size
Description
Properties
Additional information
Documents
Description
ExtraMag beads are silica-coated superparamagnetic particles designed for high-throughput and rapid extraction and purification of nucleic acids. Average particle size is 1 μm. ExtraMag beads provide high NA purity (А260/А280 = 2.1–2.2) and NA extraction capacity (6–12 μg per 1 mg of beads). Beads posses high sedimentation stability (3-5 min) and short time of magnetic separation (< 1 min). ExtraMag can be used in manual and automatic modes and compatible with most popular automatic stations (KingFisher Flex, Freedom EVO® or analogous).
Benefits:
High NA purity and capacity

Good sedimintation stability

Short time of magnetic separation

Easy to resuspend

Compatible with automatic stations
Area of applications:
Genomic NA extraction

Viral NA extraction

Plasmid DNA purification

Purification of PCR products

Concentration:
25 mg/ml (up to 200 mg/ml upon request)
Storage and transportation conditions:
RT (<+ 25°С) – 1 year

Not allowed to freeze
Additional information
Product Size

50 ml
5 ml
Free sample